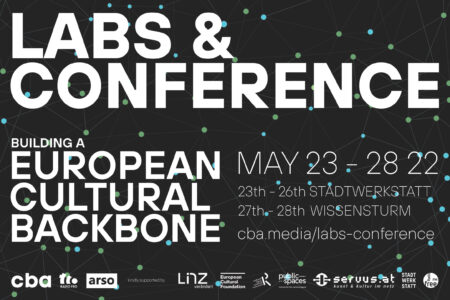 A significant part of public debate takes place today on a few commercial online platforms, whereby the conditions and forms of free expression are made dependent solely on a market-based logic and on the commercial business models of the platform operators.
Since no real democratic discourse can take place under such conditions, it is necessary to create independent, not-for-profit infrastructures and democratic media spaces ("Public Open Spaces") that enable and promote public debates and opinion-forming under conditions geared to the common good.
Thus we invite to a series of events in Linz, Austria to explore and expand technology for community based exchange and publication.
With collaborative hacking projects we want to push forward a common base for a European Cultural Backbone for community media and their surrounding media spheres.
VIDEOS
Missed a lecture? Watch all video recordings here: https://media.ccc.de/c/ecb2022
Live streaming and video recordings by Video Operation Center c3voc of CCC - Chaos Computer Club Germany.
PARTICIPATION
The event is free of charge. Free food, drinks and Covid antigen tests are provided. No application required.
Conference language is English.
Join the matrix chat channel to get into debate with us: https://matrix.to/#/#ecb:freie-radios.de
Miro board for documenting the workshop results between Mon and Thu: Open Miro board
Get a list of useful links for hackathon and conference here: https://linktr.ee/ecblinks
LABS
Monday, May 23
Modeling Community Media
Prototyping a metadata replication system and making first practical experiences.
Tuesday, May 24
Exchange protocols & discovery
Testing technical approaches and making experiences with various technologies.
Wednesday, May 25
Language tools
Testing technical approaches using open source machine learning frameworks.
Thursday, May 26
Structure of platforms
Testing technical approaches using open source machine learning frameworks.
CONFERENCE
Friday, May 27
European Platforms
Host: Joseline Veit (arso, DE)
Saturday, May 28
Future of Community Media in Europe
Host: Lale Rodgarkia-Dara (Radio Helsinki, AT)
OFFICIAL END OF THE CONFERENCE
Informal talks
VENUES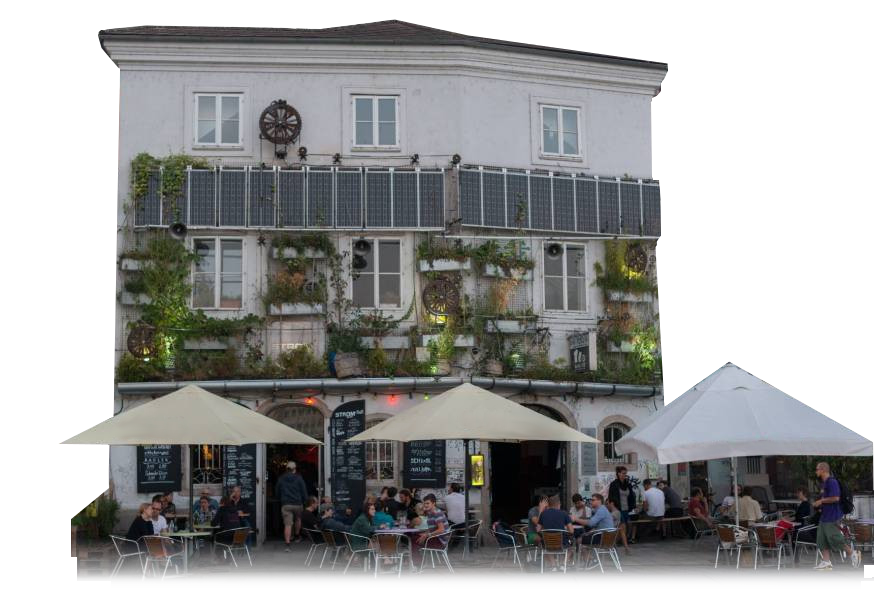 Stadtwerkstatt, Kirchengasse 4, 4040 Linz (Map)
Foyer: 1st floor
Servus.at, Kirchengasse 4, 4040 Linz (Map)
Lab: 1st floor
Wissensturm, Kärtnerstraße 26, 4020 Linz (Map)
Rooms I and II both on 15th floor
TEAM
Concept: Alexander Baratsits, Franz Heinzmann, Gerald Kogler, Ingo Leindecker, Sid Moreira da Silva
Production: Alexander Baratsits, Ingo Leindecker
Streaming: Andrea Schabernack via media.ccc.de with support by Andreas Hubel
Overall support: Kevin Lixl
Catering STWST: Katja Mühlegger
Catering Wissensturm: Über den Tellerrand
Radio coverage: Radio FRO, Michael Diesenreither, Sigrid Ecker & Matthias Steiner; Radio Orange
TV coverage: dorf tv
Technical support Wissensturm: Andreas Leimer & Jürgen Schmidt
SEE ALSO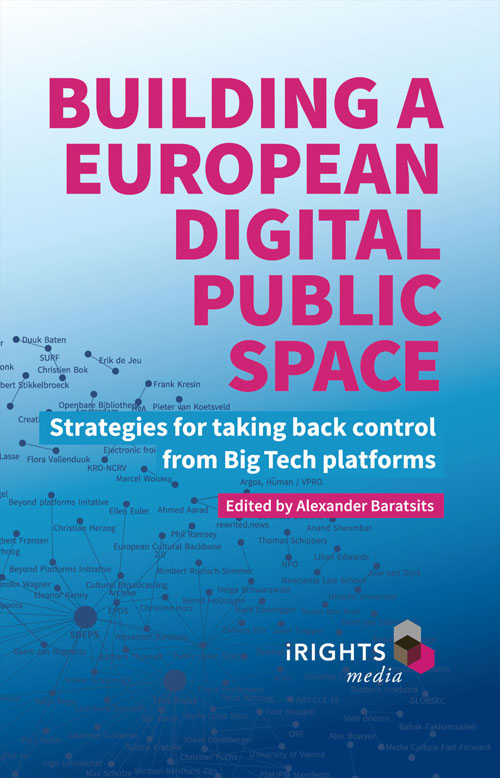 "Building a European Digital Public Space - Strategies for taking back control from big tech platforms", edited by Alexander Baratsits.
published at irights.info, December 2021.
Order here
HOSTED AND SUPPORTED BY
cultural broadcasting archive
,
Radio FRO
&
arso
.
Kindly supported by
City of Linz
(Kulturamt,
Open Commons
and
Volkshochschule
),
European Cultural Foundation
,
Verband Freier Rundfunk Österreich
,
Public Spaces
,
Radio free FM
,
danube streamwaves
,
Servus.at
and
Stadtwerkstatt
.
Live Streaming made possible by
CCC - Chaos Computer Club Germany